Penticton and Surrounding Area
A four season destination for vacationers and business travellers alike. Cradled within tree trimmed mountain slopes, dramatic cliffs, and bordered by two pristine lakes, Penticton offers her natural beauty all year round. The semi arid desert climate provides more than 2000 hours of sunshine each year to complement the myriad of cultural activities, international events, regional festivals, business conventions and good old fashioned relaxation.
The city of Penticton is just a short and scenic drive from Kelowna. The drive alone is breathtaking, following the Okanagan Lake most of the way to the city.
With a population of approximately 33,000 and growing, Penticton is becoming more well known outside of the Okanagan Valley for its stunning views, hot summers and mild winters.
Situated between 2 lakes, Penticton was first settled in 1865, by Tom Ellis. Of course he wasn't the first person to settle here, Salish Native Americans actually have been here for much longer. In fact the name Pen-tic-ton, as translated by the local Salish Native Americans, means "a place to live forever" (the commonly accepted translation) or "a place to live year-round".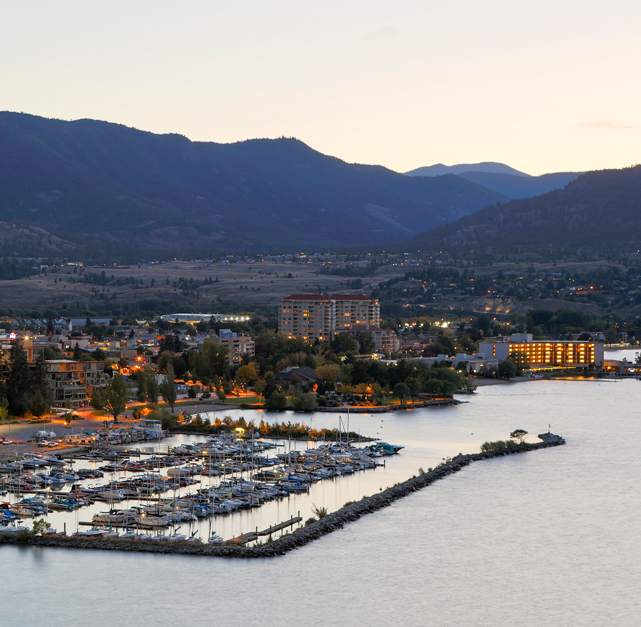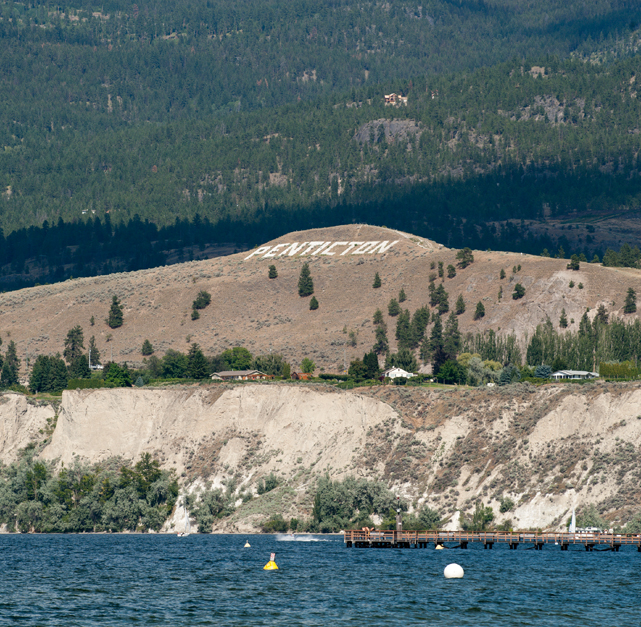 In 1892, a town site was laid out around the Smith Street area. The street is now called Front Street, home to many unique stores and boutiques. This street follows the south end of Okanagan Lake. And just a short drive south of Okanagan Lake you will run in to pristine Skaha Lake. Of course if driving isn't your style why not grab an inner tube or inflatable boat and float down one of Penticton's most well known features – the canal which connects Okanagan Lake to Skaha Lake.
This is a popular activity for tourists and locals alike. And when the weather gets hot you can be assured that hundreds of "drifters" will dot the surface of the water.
But Penticton isn't just about tourism. The city also has a bustling economy boasting shops and stores covering the spectrum of different products and services. Whether you prefer local handicrafts or shops like Wal-Mart you will find what you are looking for.
So if you are planning to move to the Okanagan Valley or just want to visit be sure to check out Penticton. You won't be disappointed.
Are you looking to sell your home or looking to make the next big step and purchase your next home?
Contact Kozari & Kozari today to get started!