Looking for your next dream home?
Find your new home with Penticton's top real estate agents.
Learn More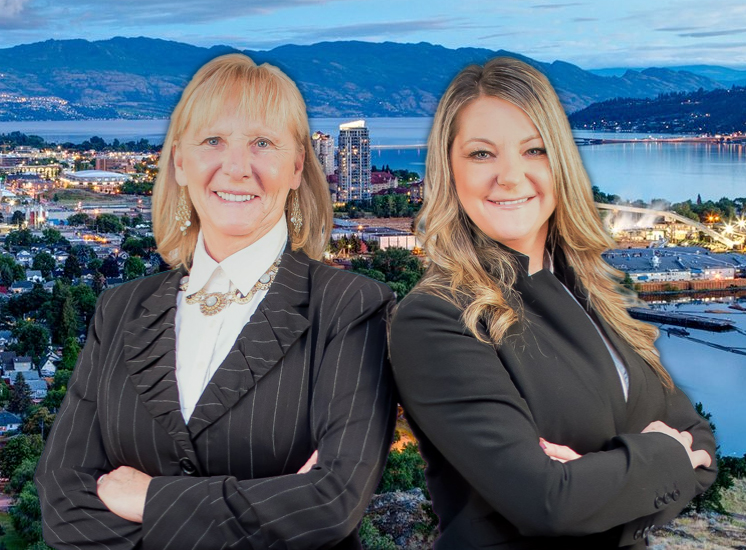 Your Mother & Daughter Team
---
44 Years Combined Experience – Long Time Residents of Penticton, BC
Tammy Kozari was born and raised in Penticton, she became a Sales Associate and joined her mom as "Your Mother & Daughter Team" for Royal LePage Locations West in 2006.
Tammy has inherited Debbie's high work ethic and demonstrates a very progressive attitude that brings fresh and new ideas to the team.
Debbie Kozari has over 30 years of real estate experience and became a partner of Royal LePage Locations West, in July 1994. Debbie's career has always been involved in the sales industry with the emphasis being on client service. Her quality of service and knowledge supports her outstanding reputation. Debbie has a very high work ethic, is hardworking, and is always looking out for her client's best interests.
Debbie and Tammy work extremely well together. Debbie's knowledge, experience and Tammy's computer skills, innovation and drive make them the perfect team to look after your real estate needs.
---
Buying Real Estate
---
The bottom line is that buying real estate in Canada is very easy. From a residency point of view, if you plan to stay in Canada for 6 months or less each year, the government considers you a non-resident, which means that you can still open a bank account and buy property, etc. If you plan to live in Canada for more than 6 months per year, you must apply for immigrant status.
---
Selling Real Estate
---
Selling your home can be a stressful experience but it doesn't have to be.
When a non-resident sells Canadian real estate, he/she is required to pay the appropriate amount of taxes on any capital gain. The normal Canadian tax rates will be applied to 50% of the gain. However, a non-resident is required to pay an estimate of the tax before the sale, an amount equal to 25% of the gain.
---